New Children's & Youth Room Agenda – October/December 2016
Private collection donation to ABM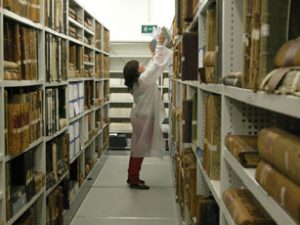 The Arquivo Regional e Biblioteca Pública da Madeira (ABM) signed a donation agreement on September 16th at 12.00 Noon at the ABM auditorium, with the presence of the Regional Secretary for Economy, Tourism and Culture, Mr. Eduardo Jesus.
The incorporated documents are part of the private collection of Mr. Aires Andrade, who hands-over his private collection to the Autonomous Region of Madeira through the Secretaria Regional da Economia, Turismo e Cultura/Arquivo Regional e Biblioteca Pública da Madeira.
With the signing of this contract, from now on the ABM is committed to guarantee the conservation, protection and technical treatment of all documentation entrusted.
The documents delivered to ABM are related to the organization of the 1st and 2nd "Madeira Auto Rally" by the Rotary Club of Funchal, "Dia do Volante" and "Gincana Automóvel da Madeira". It also includes registration forms, correspondence, racing categories and control maps and a set of photographs concerning the racing events.
After appropriate treatment, the documents will available for public consultation at the Archive's Reading Room.
José Pereira da Costa Collection – Documentary exhibition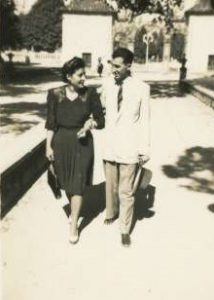 As from July 7th is available in the Archives' Reading Room a ddocumentary exhibition on the collection of Mr. José Pereira da Costa, (Director of Funchal's District Archives between 1955 and 1966). The collection, now available for consultation includes documents related to his personal and family history, professional and associative activity, assembled throughout a lifetime by José Pereira da Costa and also by Clara Pereira da Costa.
To pay a visit until the 30th of September.